Otto carried out repairs to our garage door today. The work he completed was of the highest standard and he was an absolute professional to deal with. Very good value. I would highly recommend him.
Otto came on time to service my garage door, he also found a broken hinge and fixed it too and charged a fair price. Would highly recommend Otto to anyone
We are really happy with his service. He was prompt and did a fantastic job.. I actually forgot how quiet our door use to be. Very friendly and affordable.. thank you Otto!!
Girish K. Agarwal
2023-08-04
Excellent service from Otta. Very professional and experienced. Such a great experience. Would highly recommend you to use this company if you need any kind of garage door work. Thanks Otto!!
Good friendly service at an affordable price
Great service! Repaired my old garage door motor that stopped working quickly and at a good price! Even programmed additional remotes that we couldn't get working. Highly recommended!
My partner and I had a fantastic experience with Otto! We had a terribly noisy garage door that was in dire need of a service. Otto came out very quick and gave the door a service. Our door has never run better and has never been this quiet!! 10/10 will be calling again for the next service
Good quality workmanship with great advice and service highly recommend
Fantastic and quality service. Would definitely recommend for any services or upgrade wanting done!
Highly recommend Otto. His reliable, well mannered and afforable. Old Fashion service.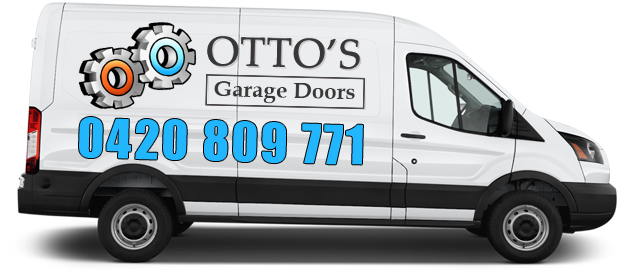 GARAGE DOOR REPAIRS
Welcome to Otto's Garage Doors – Your Trusted Local Garage Door Repairman.
At Otto's Garage Doors, we understand the importance of a functional and secure garage door for your home or business. We are dedicated to providing top-notch garage door repair services at an affordable price. With years of experience in the industry, we have become a reputable name known for our professionalism, reliability, and commitment to customer satisfaction.
We offer a full range of Garage Door Repairs for all Brands including:
Our Garage Door Repair Services
Garage Door Spring Replacement: A broken spring will stop your garage door from opening. Our skilled technicians are well-versed in diagnosing and replacing spring issues promptly and efficiently.
Opener Repair and Replacement: A faulty garage door opener can be a major inconvenience. Our team specializes in repairing and, if necessary, replacing garage door openers to restore the seamless functioning of your door.
Track and Roller Repair: Damaged tracks and rollers can lead to jerky movements and loud noises when operating your garage door. Our experts can swiftly repair or replace these components, ensuring your door operates quietly and smoothly.
Cable Replacement: Broken cables can compromise the balance and stability of your garage door. We offer professional cable replacement services to ensure your door remains safe and functional.
Panel Replacement: Damaged panels not only affect the aesthetic appeal of your garage door but also its structural integrity. Our team can replace individual panels, rejuvenating the look of your door.
Emergency Repair Services: Garage door issues can occur at the most inconvenient times. That's why we offer emergency repair services 24/7, ensuring you're never stuck with a malfunctioning garage door for long.
We're Here to Help!
Broken Spring? Damaged Sectional Door Panel? Garage Door Motor Stopped Working?